When you are a mum, you never totally know about all the things that change in your life. There are big things and the small things. One of which, is that you can never leave the house without a big bag of supplies for the kids. In fact, there are some things that are vital to the success of any day trip with the kids. Just read on to find out what they are.
Baby wipes
Do not leave the house without baby wipes! Why? Well because they can get you out of a lot of scrapes. Not only can you use them to wash the kid's hands and face before they eat. But they can also be used to wipe down a dirt table or chair before sitting. As well as giving yourself a quick freshen up when you are hot from running around after your toddlers.
That is why I always keep a good stock in my travel bag for a family trip. You can even use special offers like this Superdrug discount code to stock up. So you know you will never run out in an emergency.
Nappies
Obviously, something that you will definitely need if you have small children is nappies. In fact, it best to not leave the house with at least one or two, even if it is just for a short time.
Their uses are self-explanatory, but to make transporting them, and most importantly disposing of the easier, put them inside of scented nappy bags before you leave.
Image here
Then you can just throw away the used ones in these, and you don't need to worry about leaving behind a bad smell in the place that you are visiting.
Snacks
Now, anyone that has been responsible for a toddler for more than 30 mins will realise that snacks are an essential part of packing for a successful day out. But what exactly should you take?
Picture source
If the kids are still drinking milk then, you may want to express or use powered options. Although some brands now do ones that are ready made up in single portions. Which are ideal for using on the go.
Also, if the kids are weaning or on solid food then be sure to take enough snacks to keep them happy for the duration of the whole time you are out. Even if you are planning on having lunch in a cafe or restaurant, you can't predict how long the queue will be or how slow their service. So it can help to have something for them to munch on in the meantime.
Things that make particularly good transportable snack foods include the sticks of cheese that are individually wrapped. As well as carrot and celery sticks, and grapes, if the kids are old enough to eat them.
Entertainment
Lastly, no sane mother would walk out the house without having a few tricks in her travel back in term of entertainment. This is important because it can help keep the kids busy when travelling or waiting to get into an attraction.
Image here
As they are busy, they are likely to be happier, and so it relieves the stress on you, making the whole day a lot more enjoyable for everyone.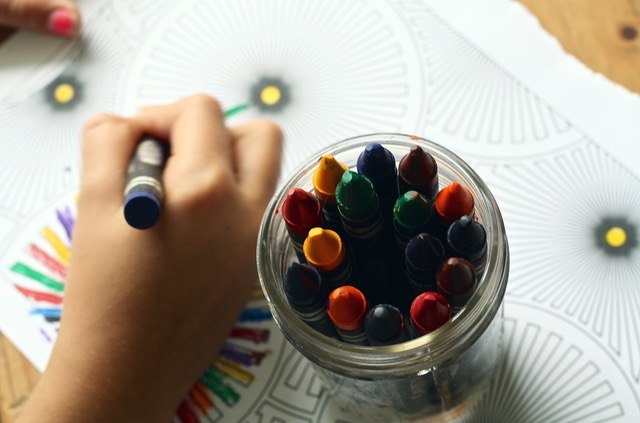 Picture source
Consider items like coloring books, as well as puzzles and favourite soft toys that small enough to be transported easily.