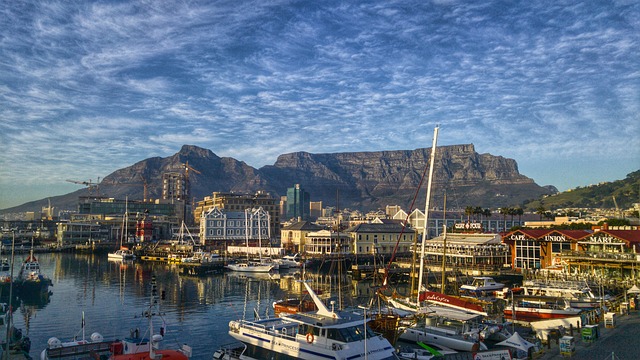 South Africa is an ideal country for a magical Bush & Beach vacation. Combining a luxury African safari with a pristine beach holiday really is the best of both worlds, and Cape Town and The Kruger Park are excellent choices, so says AfricanSafariHome.com, a leader in luxury safaris.
Cape Town
Cape Town offers such a diverse holiday experience; it would suffice as a destination by itself. The majestic Table Mountain overlooks one of the worlds Top 10 rated cities for tourists.
Cape Town boasts one of the most breathtaking coastlines on earth with azure blue waters and white sandy beaches. The winelands areas produce several internationally acclaimed wines and offer off the path retreats to relax and soothe your senses.

A featured beach in Cape Town is Boulders beach. Boulders beach is protected from winds by, you guessed it, large boulders. What makes this beach so special however is the local Penguin population. Swimming with these cute little fellows is wonderful experience for the entire family.
Cape Town does of course offer an abundance of accommodation and making a decision on where to stay can be somewhat overwhelming. You can reference the South Africa luxury accommodation guide found at AfricanSafariHome for a range of superb options.
Kruger Park
The Kruger Park in the north of South Africa is a short flight from Cape Town in the south. This superb game reserve is home to the magnificent Big 5 animals, namely the Elephant, Lion, Rhino, Buffalo and Leopard.
In addition to these large animals, the Park is also the natural habitat to over 100 other species of mammal and over 350 bird species. Your accommodation options in the Kruger Park are plentiful with a range of properties from campgrounds to opulent lodges.
You can enjoy a self-drive safari through the Kruger Park or select a guided tour. A guided safari in an open top 4×4 is the preferred experience as you are able to venture off the roads and into the bush in many locations across the reserve.
For more information on an African Safari or combination vacation experience visit the popular AfricanSafariHome.com and speak with a friendly consultant. With over 20 years safari planning experience, you'll be in good hands.