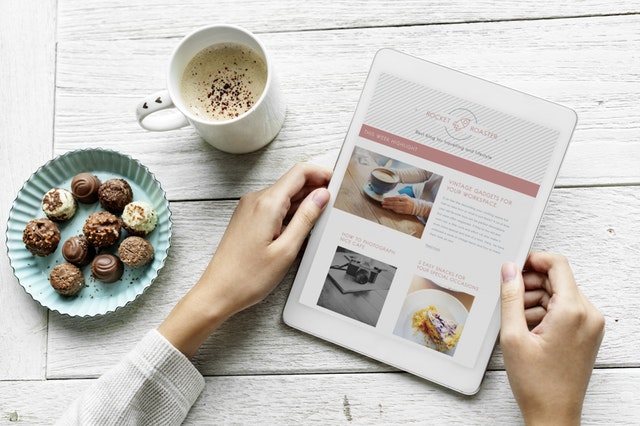 A new year introduces a lot of new opportunities – or, at least a renewed sense of motivation. One of the best things you can do for your career right now is to take advantage of this restlessness and try to improve everything you've already built; that way, you might be able to boost your business significantly before the motivation wears off around February.
Image by: Pexels
If you're a blogger, this is the perfect time to draw in new readers and improve the relationship you have with your existing ones. They're all looking to learn something new right now, you know, and gain a head start on the new year.
Here is a handful of great blogging tips to get you started so that you can enjoy the feeling of a booming business.
First: Increase your credibility
As a blogger, your audience looks to you as a credible source of information and guidance. They need to trust you, in other words, and there are more ways to make them trust you than just through your well-written content. Your blog needs to look neat and professional, first of all, and preferably with the most up-to-date design and general compatibility.
With an increasing amount of websites and blogs that are staying on top of modern features, you simply need to take care of this if you want to stay ahead of the game. The audience has come to expect this of the websites they visit and, unless you've updated your own site, they're not going to consider you credible.
Start by having a look at this article, for example, and read up on everything you need to know before you give that website a makeover. It deserves it.
Next: Interacting with the audience
You probably know very well by now that, besides from high-quality content, your audience will continue to connect with you as long as you reach out to them. That's why social media is such a big part of a full-time bloggers' day-to-day life – and you can increase your followers significantly as long as you manage to stay in touch with them.
Try to make it easier for them to contact you as well, in general. This might include multiple social platforms where you can interact, an online secure private mail box to give you an extra boost of authority, and even a few video snippets.
The last point is particularly important as they will have an entirely new way of connecting with you and it's going to put you far ahead of the bloggers who don't do this. Check out this excellent article on how to add a vlog to your blog and get a bit more confident in front of the camera.
While there may be a ton of other blogs out there and you're certainly facing tough competition, it doesn't take that much to perform a bit better – and put yourself far ahead of them, with time.