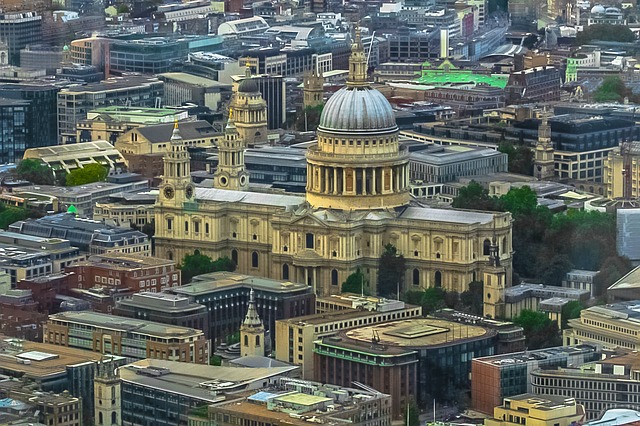 It was time for a break and this time the venue was going to be London. The city never failed to tire me. It also held a special place in Alex' heart too. It enthralled him. He loved the feel of the streets. Somehow it reminded him of a story book. The city did have a lot of history. This time however my visit was for pure relaxation.
It was for precisely that reason I had looked at one of the only hotels I knew that could give me that. For me it was an obvious choice… M by Montcalm. I needed the good stuff in life for the three days I spent in London and I knew Alex wouldn't mind it either. It was however surprising that Alex isn't wowed by the glamour of traveling anymore.
Our arrival was hectic. The plane was delayed and it was raining. It was a terrible start to the vacation. I can't tell you how disheartened I felt. Seeing Alex excited infused me with positive vibes. The Montcalm hotel London  certainly lived up to expectations. It was already giving me a warm feeling all over! It wasn't long before we were settled in our room and I had got my hyperactive five year old distracted with some cartoons. It was time for a real good soak in the tub.
Feeling refreshed after my long bath, I threw open the curtains and was pleasantly surprised to find that the sun had made it's way through the clouds. It was time to visit Alex' favorite destination…. The Sea Life London aquarium! He never got tired visiting the place and I had to admit that I found it pretty peaceful and calming too. Luckily for us the aquarium wasn't very crowded and the day passed peacefully as we watched the fish swim overhead. We had a good time and Alex learned the names of a number of fish. For me it was technically 'Mission Accomplished!'.
Sticking to our learning theme, the next day followed with a visit to the National Maritime Museum. It's hard to truly understand how much a young boy truly gains from visits to museums but I cross my fingers and hope that I'm doing the right thing. Nevertheless, Alex had fun. He ran from painting to painting in excitement and marveled at the models that were on display. The ships fascinated him. I was glad that everything in museum was safely under lock and key because Alex definitely seemed interested in getting some of the ship models home!
Our final day in London had arrived all too fast. This was one day I had reserved for myself. The spa in the Montcalm hotel was one to die for. Luckily I had thought it through. I unveiled my surprise. I had picked up a model ship from the gift shop especially for Alex. It served to distract him for the next two hours while I got my much needed spa therapy.
The trip had been a success after all. It was a wonderful change from our usual action packed adventures. We had even managed to cram some learning in the mix. Most importantly, the rejuvenated me was ready to get back to work!