"Mom! It's D Day!" Alex's smile was as wide as Nebraska as he jumps up and down on his bed. I checked on the calendar and he drew a big red circle on the number 14, which is today's date.
I could not help but grin at his ardor.
"Yes, sir!" My hand drew a salute to his bubbly state. Let's buckle up and go! I hoisted him down the staircase to a table full of his favorite things – blueberry waffle, orange juice and a bowl of fruits.
Seeing his smile on his way, my heart swelled up with emotion, trying to hold back the tears. Time flew by so fast, now he is eleven. Before I knew it, he is in his teens nervous about his prom date. Despite having to wake up early in the morning, I will never trade this for the world.
"Ready mom?" Alex shoved the last bite of the waffle in his mouth. He picked up his backpack which he specifically chose for this occasion as it goes so well with his shirt. He is too old he says for Easter egg hunt but not for a Minecraft theme scavenger hunt. He was so ecstatic when I finally agreed to have a party with his friends at the park.
Although, it meant frantic preparation for me who does not have a clue what Minecraft was. Over the past few days though, I am grateful as I saw how he has grown that he even helped me with some of the preparations. "Let's go, mom!"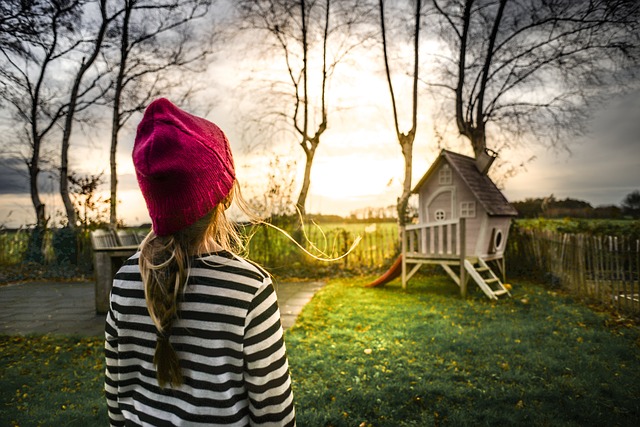 The sun was shining brightly at the park. The lush green was the perfect backdrop for the party Alex and I worked so hard for. Some of my friends volunteered to help out and prepare the venue in advance. Most of Alex' friends also arrived early. His hands were waving in the air as he dashed towards his friends laughing and shouting at the top of their voices. All twenty of them.
I am just so happy the rain stopped yesterday. But there are still remnants of the rain around the park. Alex doesn't seem to mind. The program started with a simple happy birthday song and food. Everyone, especially the kids, was restless. When the game started, all 20 of them scattered in the park looking for the clues and items we hid earlier that day. Every so often, we heard giggles and scream from the kids. An hour later, all of the kids got back with a basket full of items and a wide grin on their face. When the kids put down the baskets though all the moms' jaw dropped. Alex's favorite Minecraft shirt all covered in mud!
"Alex! What happened"
Oh, mom! It was awesome. Did you see how many I got? I looked at the other kids' mothers apologetically. "Kids." With a big sigh, I shook my head wondering how I can clean it up.
After an hour of cleaning after ourselves, we went home to wrap the day. Alex was too tired that he slept in the car on our way home. I knew then that I could not leave his shirt unwashed until tomorrow. Luckily, I have Maytag MHW6630HW and it made a miracle on his favorite shirt.
"Thank you, mom," Alex threw his hands around me and my heart melted.