While they country will be filled with amazing fireworks displays to ring in the New Year, the Chesapeake Bay events may top them all. The city of Annapolis, Maryland, will host two – count them – two New Year's Eve fireworks displays along with other events. Baltimore will give Annapolis some competition by hosting a New Year's Eve extravaganza of their own. There will be amazing vantage points to ring in 2017 from the land and the waterfront locations will give yacht owners and charters particularly astounding views of the firework displays from the water.
Annapolis – Fireworks & Fun for All Ages
To accommodate the wee ones, Annapolis will be starting the New Year's celebrations early again this year. The first fireworks display will take place at 5:30 pm with a second fireworks spectacular at midnight.
The kid-friendly activities being on Saturday, December 31, 2016, at 3 pm at Weems Whalen field. This is located behind the Maryland Hall for the Creative Arts in downtown Annapolis. Live music will be provided by local teen bands from the Lee Priddy Music Academy starting at 3 pm. Face painting, a moon bounce, and a 65-foot obstacle course will be open available from 3 pm to 5:30 pm.
Enjoy the first fireworks display at 5:30 pm. Activities continue at 8 pm with the Party at City Dock. The DJ will play from 8 pm to 9 pm and Radio City Band will perform from 9 pm to midnight. Enjoy the food, music, and other entertainment along the waterfront until the fireworks begin at midnight.
Best spots for viewing the fireworks shows will be Susan Campbell Park, Main Street, Spa Creek Bridge, Eastport, City Dock, Ego Alley, and from a boat in Annapolis Harbor.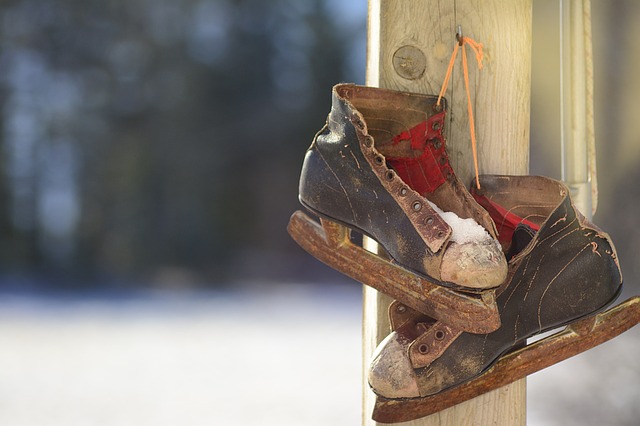 Baltimore – Skate & Party 'til Next Year
Not to be outdone, further up the Chesapeake Bay the city of Baltimore, Maryland, will be hosting a New Year's Eve Spectacular. The event will run from 9 pm to 12:30 am. The Inner Harbor Amphitheater will be filled with party music by Super Bueno starting at 9 pm.
The Inner Harbor's Pandora Ice Rink will be open until 12:30 am for those who want to skate in the New Year. At midnight, the fireworks display will take place over Baltimore's Inner Harbor. The fireworks will be visible from the surrounding land but boats in the harbor will have a particularly spectacular view.
Clear Sailing into 2017
To help celebrants make the most of the New Year's Eve fireworks displays in Baltimore and Annapolis, a number of party boats will be sailing that evening. Expect fun, music, and an amazing view of the fireworks display. In Annapolis, yacht charters will allow a few lucky people the chance for the ultimate New Year's Eve experience with luxurious yachts ringing in 2017 with a breathtaking view of the fireworks from the water.