If you have never thought about visiting Costa Rica before, there are a few reasons why now is the time to put it high up on your list of places to travel. In this blog post, we are going to give you just a few of the reasons why this is such as fascinating and engaging part of the world. Travellers who are fans of getting out to the Great Outdoors will be particularly enamored with this country, but it will tick the boxes of all kinds of tourist.
A Sense of Adventure
If you are a thrill-seeker of any kind, you are bound to have a good time in Costa Rica. Just a few of the high-adrenaline activities that you can enjoy during your time here include whitewater rafting, kayaking, scuba diving and cliff diving. So, if you have an adventurous bone in your body, it is highly likely that you are going to enjoy your time here.
Beautiful Beaches
If your idea of the perfect holiday is not so much white-knuckle escapades but rather relaxing by the beach with a cocktail in hand, you are certainly well catered for in Costa Rica. There are more than 1,000 miles of coastline to enjoy and plenty of stunning stretches of sand. However, pick your time of year wisely as there is a long rainy season between April and November that you will probably want to steer clear of.
The Wildlife
There is no way that we could write an article about Costa Rica without giving a shout out to the wildlife. Around half a million different species of animal call the country their home, and you can spot everything from colourful birds to cheeky monkeys. Costa Rica is also famous for its sloths, and if you spot one, it is unlikely that it will be disappearing out of sight any time soon!
Fabulous Food
Costa Rica actually has a very underrated national cuisine, and it is also a grower of various products including coffee, bananas and chocolate. Many of the best restaurants can be found in the capital and the Residence Inn San Jose Escazu is a great place to stay. So, make sure that you take the time to eat as widely as you can at the various different high end and streetside eateries out there.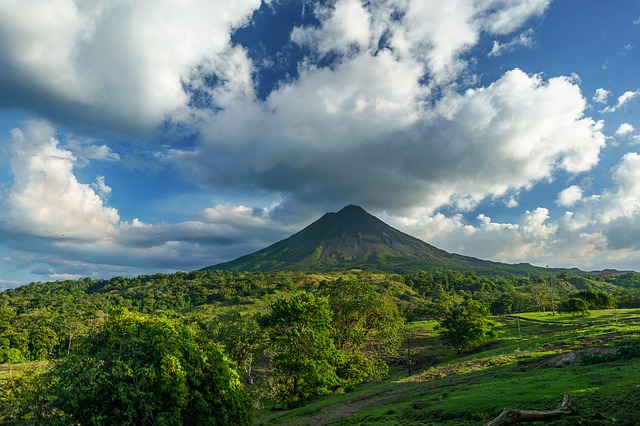 Volcanoes and Cloud Forests
We mentioned at the start of the article just how impressive the natural wonders are in Costa Rica, but right at the top of the list of attractions are the volcanoes and cloud forests. The former are dotted around the country and several of them are still active. The latter are a unique natural wonder where the clouds drop down to tree level and various types of wildlife thrive and prosper.
These are just a few of the reasons why Costa Rica is such as incredible country to visit for travellers of all kind. Special mention also goes out to just how friendly and welcoming the people are. You are bound to feel right at home after just a short amount of time spent here.