Traveling can be so daunting considering all the planning and preparations put into it. I couldn't allow the thought of all the hassle to put me down. My schedule is so packed to even squeeze some 'me-time' in it and being a single mother makes it even tougher. I spend most of the time with Alex, as well as taking on several projects to ensure that we have enough to live on as well as a bit extra for the fun stuff.
A trip to London was just perfect for us to do some bonding and enjoy some quality time together. London is rich in culture, with loads of world famous museums and art galleries; there is no way I would have found any other inspiring city in the world. The words of the great Dr.Johnson "The family bored of London is bored with life" cemented the fact that the choice was just so ideal.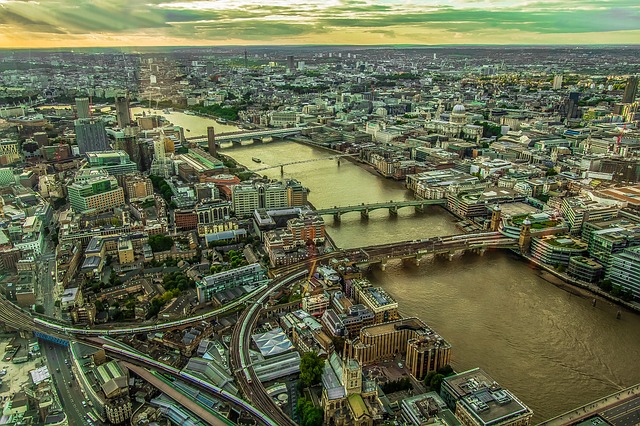 After all the packing and ensuring everything was all set, we were ready for our flight. With so much to do in the city within so little time, I was beginning to get overwhelmed. So, I decided to make a pact with my son that no matter what, we had to enjoy the trip, more fun and create amazing memories.
Grand Royale Bayswater hotel had amazing offers, making our accommodation not a problem as we had made prior arrangements. The fancy 4- star hotel rich in grace, style and quality was worth every dime for it offered the experience of a lifetime. It defined class and elegance with a wide range of modern amenities, there wouldn't be any other perfect place for us.
Our palatial suite was a dream come true coming with an over-sized bathtub for soaking ourselves in after a long day out and about in London. We had so many Parks to visit and so Hyde Park, Green Park and St. James Park was our ideal choice, as it was close by. Who wouldn't enjoy a day out in the open space enjoying the magnificent scenery? We grabbed a bite, goofed around and also had a picnic day out at the park. There was so much to do, like going horseback-riding at the St. James Park, watching so many different trees, birds and animals and ultimately creating memories together. At the end of the day, Alex felt so tired yet so fulfilled and delighted.
There is no better way to see the rich culture and amazing historic sites that London has to offer than hoping on a boat or a bus. It offers a unique and perfect view of London and the experience is one of a kind. Alex was amazed at how beautiful London looked by night and the huge smile on his face melted my heart. We had to enjoy the artistic side of London a visit to the famous British Museum, National history Museum and Science Museum was eye-opening. The numerous exhibitions, artifacts and modern arts were worth the experience. It was so educational, inspirational and so much fun getting a chance to experience it all. For Alex, it was no longer theoretical in his history lessons, but a reality that was unraveled before his eyes.
We had an amazing evening at the Trafalgar Square enjoyed some mellow street music as we sipped on some amazing hot tea. London has so many family-friendly restaurants offering an array of meals to choose from ranging from Vietnamese to Italian cuisines. All through our stay we enjoyed delicious meals prepared with so talented and artistic chefs leaving us with nothing more to ask for.
Alex and I had to do something different for breakfast and with little research on the best hotels in town, Shaftesbury Hyde Park International was top on the list. Popular for its attentive staff, class and sophistication it felt like its tailor-made for us. We had a chance to enjoy a sumptuous breakfast so perfect to start us through the day of intense shopping.
London is the ultimate affordable oyster for anybody who adores shopping. Though it has so many expensive brands like Prada, Gucci, Chanel, Versace and all the other famous brands, there are also some pocket-friendly retailers offering the best quality affordable products. Being our final activity before going back home, we had to enjoy it and make it memorable. The following day we had an early flight and getting accommodation close to the airport was imperative. Best Western Plus Park Grand Heathrow was a savior for it not only offered us a classy and beautiful place to stay but also was so convenient for us since it was in close proximity with the airport. The final night was enjoyable and we finalized our trip on a high note like real bosses.
Alex and I made memories, enjoyed our stay and had an experience of a lifetime. With so much to do in London, we had everything but time and that's why we will keep going back for more. It's an experience that helped us bond more, laugh a lot and for a minute forget about the busy schedule. It's imperative that anybody aspiring for a fun trip, London has to be considered for the experience is worth every dime.
After our London trip we spent a bit of time looking for a vacation home. A nice place for us to settle down for a bit so I could get some work done, while Alex catches up on his studies. With the economy in the situation that it is in, we found a few great deals. Many were fixer uppers, and for the most part there were only a few little issues. We have our eye on one property now, and with the help of SHS Roofing we will be able to get a final price, and be able to make our decision on our new little home away from home.