Paris… The city of love and romance! It isn't exactly the city that you dream of going with your six year old son. I however am a little different. I have been planning on taking Alex on a Paris tour for a very long time. There is so much to see there and so much culture to absorb. Museums, palaces, gardens and even the ever famous Eiffel tower were on my list. Fortunately I was a little wiser from my past experiences. I knew that Paris was a maze. A maze that I too frequently got lost in and I had no intention of dragging Alex for hours on end while I made my way through it.
That being said I was now presented with a situation. I wanted to visit Paris with Alex but I did not know how. As usual I turned to Google for help and I stumbled upon Ultimate Paris Guide. At first I was hesitant but the more I read about it the more intrigued I got.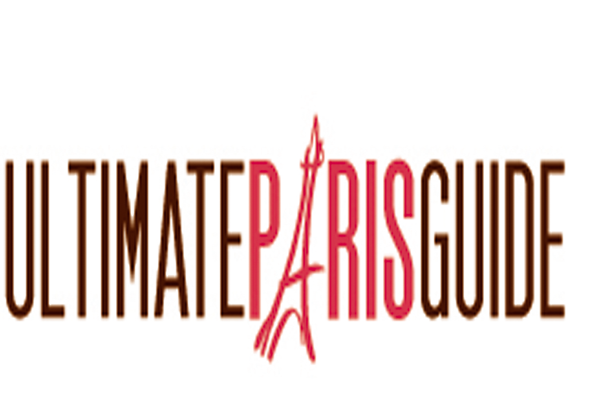 Ultimate Paris Guide assist/accompany you in the organization of your stay from A to Z in Paris and in France, whatever the duration.
All that you have to do is go through 5 steps. Choose your adequate Ultimate Key (subscription) depending on the number of days in Paris you want them to organize for you, pay online, and start planning your trip with your dedicated concierge; get a tailor made itinerary from which you can add "a la carte" services. Once in Paris receive a personalized folder including your agenda and the necessary documents you will need during your trip, and finally the process of enjoying your entire trip.
I thought about it for a while and then finally decided to give it a shot. What could I lose aside from a little money? It was definitely going to be better than me acting as Alex's guide. I must confess that I did not want to lose face in front of my son. He after all adored me and labeled me as an expert traveler. Not that I am one but it sure is nice to have your son think that!
How did our trip turn out? It was fabulous. Here is the welcome box that we received.  It came with everything we would need for the entire trip. Tickets and all, with nothing out of place. It was really well thought out.
We really got a customized Paris excursion. In fact, it was possibly one of the most relaxing trips I have ever had in the city. My Ultimate Paris Guide's concierge really knew how to take care of us. We found that we wasted no time wherever we went. This is definitely a huge plus if you know just how big Paris is. I wanted to cram in as much as I could during my short 3 day visit but even I knew that it was not possible. However our Paris travel planner  showed us more than we expected, always suggesting the fastest routes to the best places. I must say that I was impressed.
Alex was also very impressed. I had warned him that Paris was a big city and it was full of surprises. Most of the surprises included not reaching to a place on time. The whole journey went so smoothly that Alex kept asking me what I meant. Sigh! Here I wanted to be the perfect traveler and I went and put my foot in my mouth. Everything went so smoothly. There was a team of concierges available to us, 7 days a week, for any of our hearts desires, before and during our stay.
Ultimate Paris Guide also offered a variety of tours and experiences. We have decided to book a guide for a half day tour which included the Louvre. Our guide was absolutely fabulous with Alex! He did not get bored a sec !
I have been to the Louvre three times and yet the enormity of the place always seems to astonish me. The sprawling museum can never be covered in a day's time. To make this particular adventure worse, Alex got tired. That meant that I had to carry him for most part of the walk through the museum. Now that isn't a pleasant experience at all. Especially with the number of steps that I had to climb!
While our tour took us to some of the best places to eat in town, I knew I had to take Alex to try some of the more local cuisine. He absolutely adored the crepes and waffles. The chocolate and Nutella layers sure added to his pleasure. I can't say that I blame him. I mean which kid does not love chocolate?
Alex loved Paris. There was so much to see and so little time to do everything. Ultimate Paris Guide helped us a lot and we did justice to our three days in the city.
We got a few cliche photographs at the Eiffel tower and the Louvre. They were going to go in my ever growing collection. After all, which six year old has seen so many places in their tiny lifetime? I haven't heard of many. So I'm going to keep saving my proofs.
Save
Save